Southeastern Cancer Care Cures for the Colors
Giving cancer patients living in Eastern North Carolina a little extra help today while they fight for their tomorrow.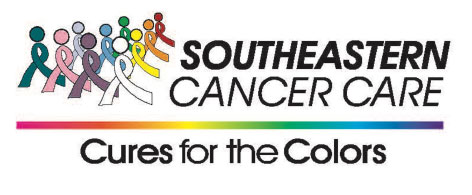 At Southeastern Medical Oncology Center, we know cancer well. We see every day how it affects people, families, lives, work, income, finances and so much more. As caring people and experienced cancer-care professionals, we see and are deeply affected by cancer's impact… and we're committed to helping our patients, friends and neighbors through their fight.
For these reasons, in 2011, we launched a nonprofit organization to help provide much-needed assistance to cancer patients in Eastern North Carolina while they are in treatment, called Southeastern Cancer Care Cures for the Colors.
Each year, Southeastern Cancer Care Cures for theColors organizes events to encourage cancer awareness and raise funds for financial assistance to patients. Generous donations from individuals, families, organizations, and businesses help provide funding for our programs.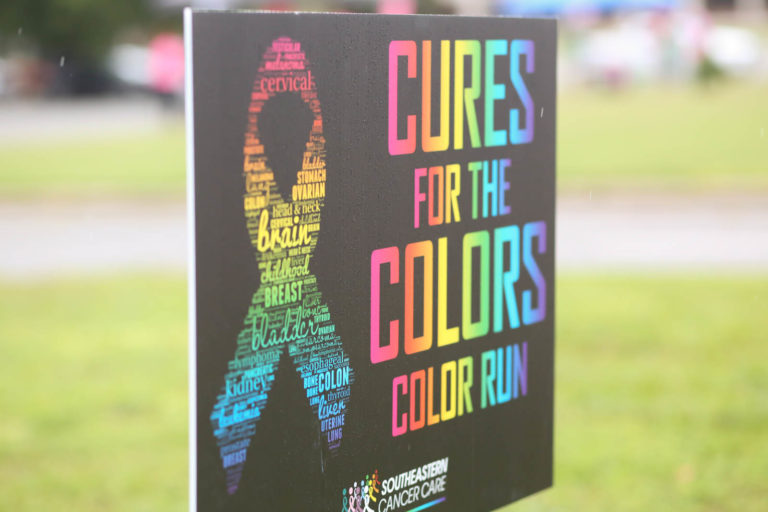 A non-profit organization dedicated to Eastern North Carolina.
Southeastern Cancer Care is 100% dedicated to helping Eastern North Carolina cancer patients and their families with life's basic needs. The program helps with food, utility bills, gas, and oncology-prescribed medication. Assistance is available to cancer patients currently undergoing treatment in Eastern North Carolina who live east of I-95 or for whom I-95 is within the borders of their county. Visit southeasterncancercare.org to learn more about program qualifications, and how the program could help you or a loved one.
100% of funds go to patient support.
When we say 100% dedicated, we mean it literally. Southeastern Cancer Care spends every dime it collects on patients' needs. The organization runs 100% on volunteer contributions of time, money, and resources. With this all-in approach, Southeastern Cancer Care's programs have been able to make an important, positive difference in the lives of as many as 200+ cancer patients per year.
If you live in Eastern North Carolina, have an active cancer diagnosis, and are undergoing treatment, we  encourage you to apply for this program. Visit southeasterncancercare.org or call 919-587-9056.
Get involved to help others!
To schedule an appointment, or for more information, call 919-580-0000. You can also schedule an appointment using our easy online appointment request form.