Hematology at SMOC: Get experienced care.
Treating blood disorders with expertise and compassion.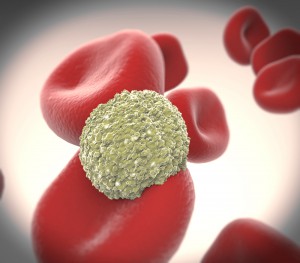 Blood disorders can be scary. Whether you've had a blood disease since birth or you've recently been diagnosed with a blood disorder, it can affect all aspects of your life. At SMOC, we know this. We also know that, when you trust us for your hematology care, you are literally putting your life in our hands. Our mission is to honor that trust with leading-edge skill and capabilities… and real commitment to your unique needs and best health.
Physicians who specialize in hematology (along with oncology) have chosen this challenging field because of the desire to help others and to make a meaningful, positive difference in their lives. At SMOC, our hematologists are no exception. With advanced training, board-certified expertise and a commitment to excellence, our doctors are at the leading edge of hematology. And we want to help you manage your illness effectively so you can live a happy, productive, high-quality life.
Blood disorders we treat include:
Anemia
Sickle cell disease
Von Willebrand disease
Thalassemia
Leukemia
Lymphoma (Hodgkins and non-Hodgkins)
Myeloma
Deep vein thrombosis
Bone marrow / stem cell transplantation
Providing the latest techniques and treatments, tailored to you.
The board-certified physicians at SMOC follow the same state-of-the-art protocols in hematology that you'd find at major treatment facilities. But we offer it closer to home… and with a more personal touch. We take the time to get to know you. We take your calls. We care how you are feeling. We even record our appointments, so that important information can be replayed and understood by you and your loved ones.
We also have an on-site laboratory to process blood tests in a fraction of the time it would take at a larger hospital, and our on-site pharmacy lets you get your medication while you are already in our office. When you're facing a serious illness, this kind of sensitivity and convenience in important. It's also just one of the characteristics that sets us apart.
Clinical trials offer more options.
One way SMOC's hematologists offer leading-edge care is by participating in clinical trials related to blood disorders. Clinical trials are how tomorrow's treatments are being investigated today, and they provide new hope and alternatives for people who aren't getting the help they need from existing treatments. At SMOC, our blood disorder specialists will consider and recommend all options that fit your individual needs.
Also, remember that clinical trials involve close monitoring of patients' care, and safety is a top priority. In fact, patient safety is looked after by our doctors as well as by institutional review boards designed specifically with safety in mind.
For more information about SMOC's hematology care for blood diseases and disorders, or to schedule an appointment, call 844-316-7077. You can also schedule an appointment using our easy online form.