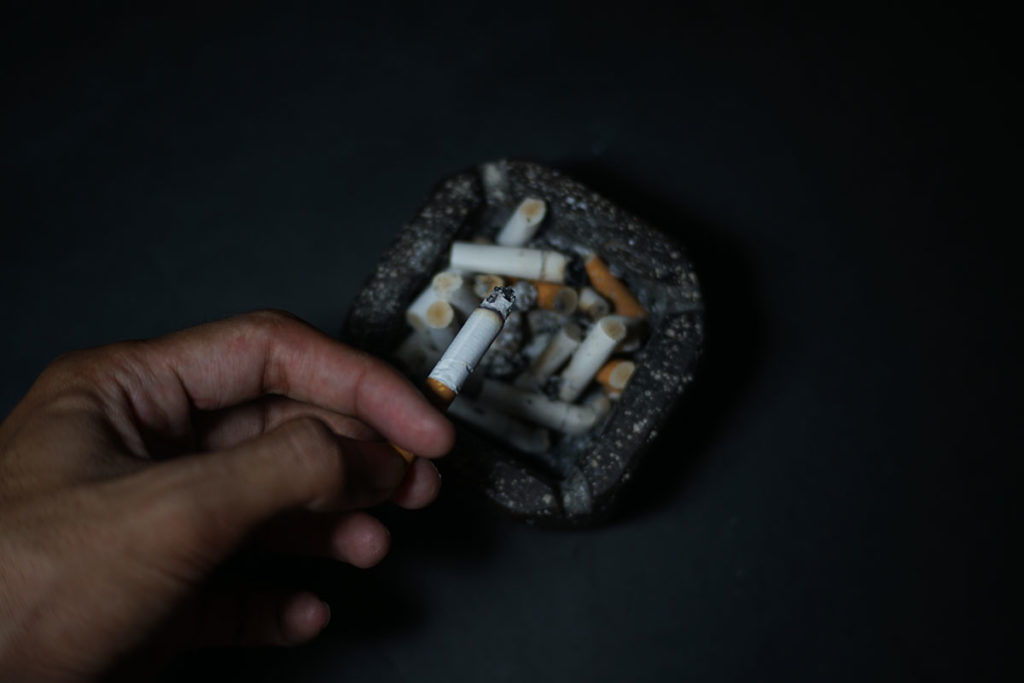 November is National Lung Cancer Awareness Month — an important time to raise awareness about the dangers of smoking. Cigarette smoking is linked to 80 to 90 percent of lung cancers. But lung cancer isn't the only type of cancer caused by smoking. It's also responsible for cancer of the mouth and throat, esophagus, stomach, colon, rectum, liver, pancreas, trachea, kidney, bladder and cervix.
Quitting smoking isn't easy
Though quitting smoking isn't easy, there are ways to stack the odds in your favor. It all begins with making a plan. These tips may help you for yours:
Quit Tip 1: Think about why you want to quit
Whether you want to quit for health reasons, to save money or to keep your family safe, knowing why you want to quit can help you stick to a cessation plan.
Quit Tip 2: Identify your smoking triggers
Triggers are the things that make you want to smoke. They can be emotional (feeling bored, stressed or lonely), habitual (watching TV, talking on the phone, drinking alcohol) or social (going to a bar or seeing others smoke). In the first few weeks of quitting, you may want to avoid your triggers altogether, then figure out how to handle them.
Quit Tip 3: Find the right quit method
Not all stop-smoking methods work for everyone. For many people, using tools and resources together helps them achieve success. Explore combining in-person or phone counseling with medication, or talk to your doctor about pairing medications. And be sure to check into nicotine replacement therapy (nicotine patches, lozenges, gum or nasal spray) to help reduce feelings of withdrawal and cigarette cravings.
Quit Tip 4: Gather support
Tell friends and family you're quitting smoking, and ask for their encouragement and support. Having loved ones on your side can boost your odds for success.
Expert, compassionate cancer care is close to home.
While on your path to quitting smoking, if you're concerned about lung cancer or are facing a cancer diagnosis, reach out to us today. Our team of skilled, experienced medical oncologists at Southeastern Medical Oncology Center (SMOC) is here to support you and your family with the highest standard of cancer care.
From genetic testing and counseling to research and clinical trials, advanced, dedicated care is right in your back yard. With four locations throughout Southeastern North Carolina, SMOC cares for you where you live and work. For more than 30 years, we've helped thousands of people fight cancer with hope, determination and leading-edge treatments and therapies.